Freestanding Freezers
Perfect for slotting into a spare gap in your kitchen or utility room, a freestanding freezer is the ideal solution to the need for plug in and go long term food storage. Our range includes spacious storage drawers that are easy to slide out and even compact models to place on a worktop or in pantry to store extra items of food that you made not need right away. There are so many sizes available that we are certain you'll find exactly the right model for your space right here.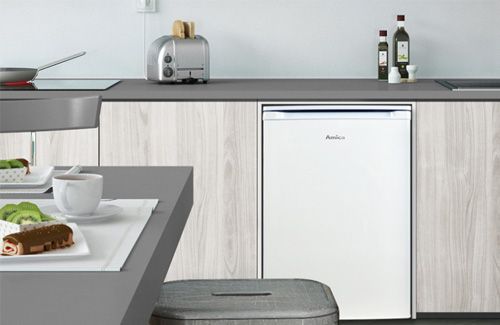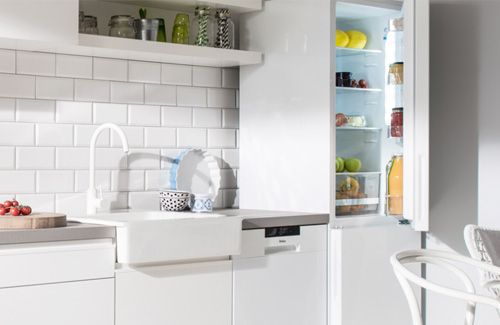 Freestanding Fridge Freezers
Combining both fresh food storage for dairy, meat, fruit and vegetables alongside longer term storage for joints of meat, ready meals and batch cooked recipes a combination fridge freezer is designed to cater for your family's food storage requirements, all in one space. Just because these models combine a fridge and a freezer, doesn't mean that you need exactly the same space for each type of food storage. We know that everyone is different and that is why we have a range of options with either more fridge or freezer storage to match perfectly to your requirements.
Freestanding Fridges
Want fresh food storage without having to adjust your kitchen cabinetry? A freestanding fridge is the ideal solution for your home. Offering maximum fresh food storage for your fruit, vegetables, dairy products, meat and drinks these fridges simply plug in wherever you want them to go with no fuss. Choose from full height models that can store enough food for a football team to compact table top fridges that work perfectly in a flat or professional home.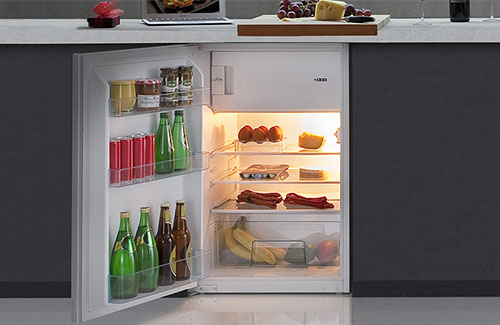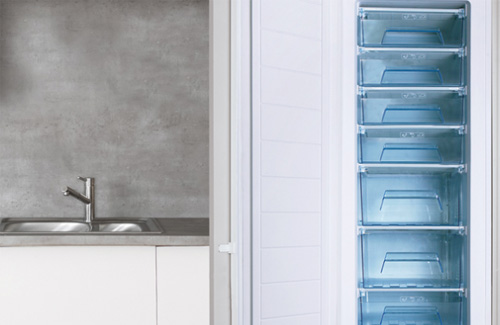 Integrated Freezers
For those wanting meals ready to defrost and cook at their fingertips, without having to have a large appliance on show in the kitchen, an integrated freezer could be the perfect solution. Available in either an under counter size or as a full height unit you can still choose exactly the right amount of freezer storage to suit you without ever having to compromise on the uncluttered lines and design in your kitchen.
Integrated Fridge Freezers
Fresh food storage as well as the room for extra frozen food is all rolled into one and hidden discreetly behind your kitchen cabinet doors with an integrated combination fridge freezer. You can choose from having either exactly the same amount of fresh and frozen food storage or go for a model with slightly more fresh food space and three freezer drawers, depending on your style. Either way, once the kitchen cabinet door is fitted to the outside of the appliance, you will never even notice this practical function in your kitchen until you need it.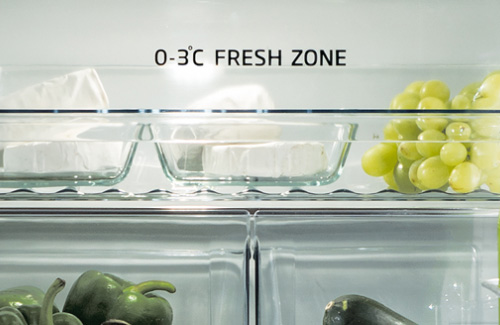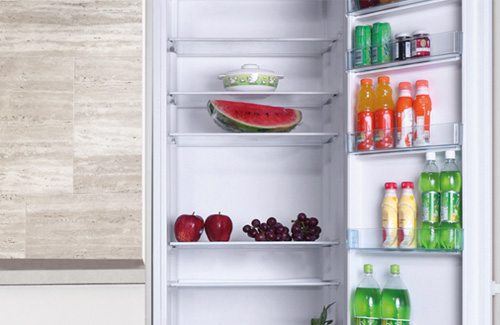 Integrated Fridges
Fresh, crisp fruit and salad, cold drinks and ingredients for your next meal are all on hand with our range of integrated fridges. With a range of sizes available there is something to suit every family and every size of kitchen. When you are getting ready to cook, you need everything on hand and so, with an integrated fridge, you can store everything in the heart of the action and right where you need it.