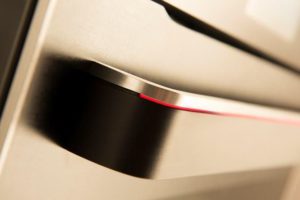 Over 1500 retail contacts have been individually quizzed about how Amica might enhance the diverse built-in cooking line-up from the brand.
Built-in cooking products from Amica have included innovations like steam, pyrolytic and Aqualytic cleaning, multi-function, preset programmes and web compatibility for many years. But with kitchen retailers firmly in its sights the leading Polish producer sought a warts-and-all index of recommended improvements to the range.
Simon Freear, country manager for the UK and Ireland, explains "We often hear often how manufacturers have been listening to their customers, but one never really knows if that is to the end consumer or the retailer. Our retail partners participate in the shop-floor dialogue whether that be praise or criticism for differing brands and products.What we have learnt has been convincing and compelling – generally positive and where we needed to improve we have. What we have now is a complete built-in range that covers all the requests made and offers retailers looking for brand change a quantifiable business opportunity."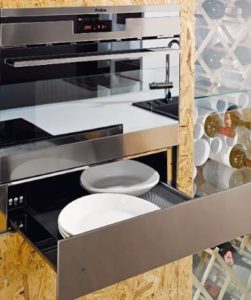 Over 12 months Amica and its distribution partners have methodically quizzed electrical and kitchen retailers of the Amica range as well as builders, department stores and service engineers to highlight ways the brand might advance its built-in cooking offer in the UK and Ireland. What the company has identified is that in a number of areas Amica fairs extremely well; technology,style, price and aftercare. In particular the Amica Aqualytic water-only oven cleaning system and the Amica 2 year warranty are valued."
Simon Freear "Our retailers pointed to a number of possible product enhancements;things like retractable controls a clear, but attractive digital programming display, two halogen lights in the oven cavities, fully extending telescopic guides/shelves and more than one roasting pan. All things we have now added to the range."
"Among the most persuasive product enhancements includes a super smooth soft close/open door mechanism that enhances the feel of quality and technological reliability." Says Simon. "We are also adding a warming drawer and a compact oven to the collection reflecting specific product requests from retailers."
Captions: top: Illuminated door handles add visual appeal to a showroom and kitchen install. Bottom: Warming drawer and compact oven due to join the Amica line-up in 2016.
@amicauk
For additional media information please contact:
DRA Public Relations.
Email: deborah@drapublicrelations.co.uk
Telephone: 01425 461600
Mobile: 07767 784295